Faculty:

Ellyn Bader | Peter Pearson, Ph.D.

Duration:

2 Hours 3 Minutes

Format:

Audio and Video

Copyright:

Apr 01, 2016
Description
Meet Dominic and Arielle. Their relationship is on life support. Arielle sees Dominic as the man she wants to marry and start a family with, while Dominic has repeatedly cheated on her.
Strap in for an emotional roller coaster in this intense therapy session – a session both difficult to conduct and painful to watch. See the intense pain of Arielle and Dominic, and how the right approach can transform their shame and guilt and move them each forward.
Watch as Ellyn Bader and Peter Pearson skillfully weave their way through the many challenges therapists confront in the tumultuous first session after infidelity:
Avoid getting pulled into the blame/shame cycle
Stop the critical mistake of rushing to smooth things over too quickly
Keep from buckling under immense emotional pressure
Elicit insight and accountability without alienating either partner
You won't regret going on this journey with Ellyn and Pete. You will learn strategies to carefully help your clients peal back the painful layers of deception and denial, and give way to the raw first stages of awareness, compassion and healing.
Outline
Self-Differentiation
Client Guilt and Shame
Partner Resistance
Benefits of Significant Change
Separating the Conflicts
Faculty
The Couples Institute
---
ELLYN BADER, Ph.D., is in private practice and is Co-Director of The Couples Institute in Menlo Park, California. Over the past 25 years she has conducted professional training programs in couples therapy and has trained therapists throughout the United States as well as Europe, Asia, South America, and Australia. She is a past president of the International Transactional Analysis Association and a recipient of the Clark Vincent Award for an outstanding literary contribution to the field of marital therapy from the California Association of Marriage and Family Therapists. Dr. Bader is frequently invited to speak at national and international conferences. She and her husband, PETER PEARSON, Ph.D., coauthored the books, "In Quest of the Mythical Mate: A Developmental Approach to Diagnosis and Treatment in Couples Therapy" (Brunner/Mazel) and "Tell Me No Lies: How to Face the Truth and Build an Honest Marriage" (St. Martin's Press).
---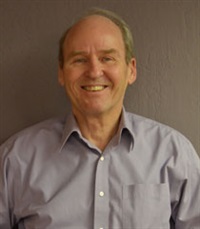 Owner and Co Director
The Couples Institute
---
Peter Pearson, Ph.D., co-founded The Couples Institute in Menlo Park, California, in 1984 with his wife, Ellyn Bader, Ph.D. Together they directed The Couples Institute until Pete retired as a licensed psychologist in 2018. In addition to running a private practice from 1984 – 2018, he served as an Associate Consulting Professor at Stanford University, School of Counseling Psychology for 11 years. Dr. Pearson also conducted intensive workshops for couples and is frequently invited to speak at conferences for therapists. He speaks with real life experience, having averaged 24 hours of couples per week for much of his career. His major training belief is that learning couples therapy ought to be practical, stimulating, and engaging, with a good dose of humor.
Dr. Pearson and his wife, Dr. Bader, have appeared on numerous radio and TV shows including the "Today" show and the "CBS Morning Show." They have been married to each other since 1984 and have worked together since 1982. They have had multiple opportunities to successfully practice what they preach.
---